Duratherm
Built-in electronic temperature setting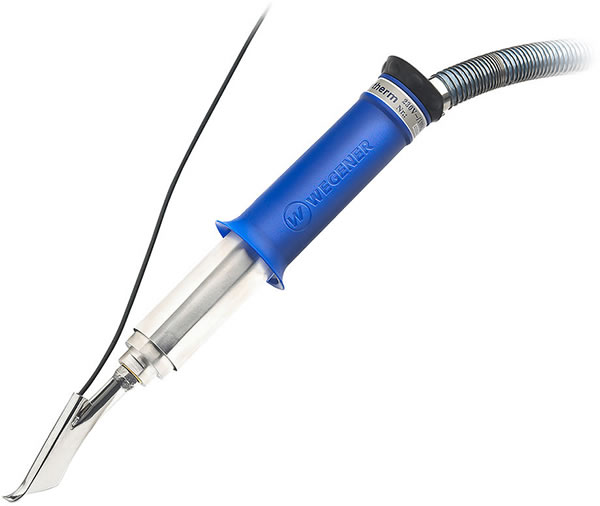 Features:
For external air supply (e.g. WEGENER blowers AB 60, AB 120L, DT 4, DT 6, DT 6L and DT 14)
Built-in electronic temperature setting
Air and electrical supply in one hose
Hose connection angled downwards
Handle including nozzle fully rotable
Strain relief at hose connection Insufficient air supply – safety disconnect
Heating element protection
Heating element 1,000 W
approx. 450 g without hose
Available with Item no. 11187 (4 m) or Item no. 11188 (8 m) air and electrical supply in one hose as well as 120 V Version
Technical Data
Duratherm
Item no. 10816 (4m)
10817 (8 m)
11189 (12 m)
Power supply:
230 V 1/N/PE 50/60 Hz
Power consumption:
1,000 W
Air requirement:
self-contained air supply
Temperature*:
up to 600 °C
Airflow (20 °C) external air supply:
min. 40 l/min
Weight approx.**:
450 g
Available as 120V version:
11187 (4 m)
11188 (8 m)
* = max. temperature deviates depending from the welding tip used.
(We recommend 45 to 60 l/min for welding)
** = without connection lead